Street Party in Bexley Street
2nd June 2002
Bexley Street hosted a street party on Sunday, 2 June, for residents and guests to celebrate the Queen's Golden Jubilee. The activities on the day included an educational craft morning for local children, a children's parade, inter-generational games, a live band, lunch and an exhibition of fire engines put on by the local fire department who also took the aerial photos.

A wonderful aerial view of Bexley Street...

... and the fire escapes beneath

A communal wave!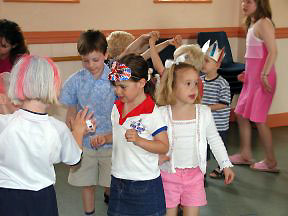 Games (London Bridge)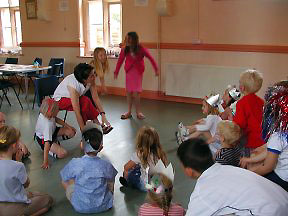 Games (Hands, Knees and Toes)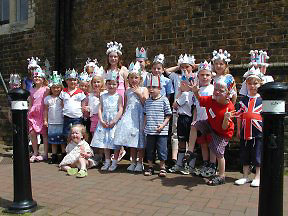 The participants in the Children's Parade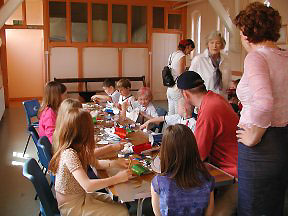 Crafts fun!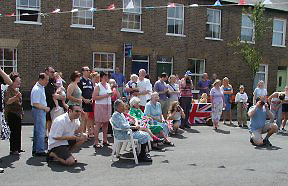 Judging the Crowns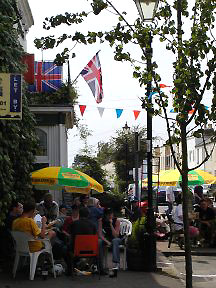 The Bexley Arms
Just the place for a quiet drink after the children have gone - exhausted - to bed!

Congratulations to all who helped organise the event and thanks to Julie for supplying the photographs.
---



---
The Royal Windsor Web Site will report all events such as these and provide a permanent record together with references to the background of such events wherever possible.
Any information or additional material about Windsor is always welcomed and acknowledged.
Copies of photographs or texts can be emailed to the Editor, The Royal Windsor Web Site
---


To contact us, email Thamesweb.



---