Lieutenant Alexander Tweedie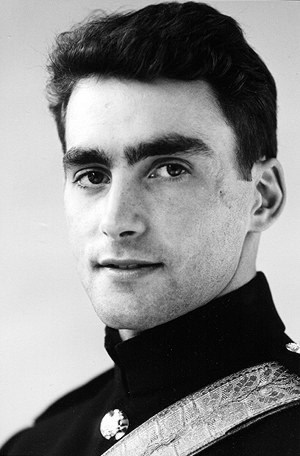 It is with deep regret that the Ministry of Defence can confirm the death of Lieutenant Alexander Tweedie in an Edinburgh hospital on 22 April. This was following an accident on 1 April in which Lance Corporal Karl Shearer was killed.
Lieutenant Tweedie, who was 25, had served for two and a half years in D Squadron, The Blues & Royals, Household Cavalry Regiment.
His family issued the following statement:
"Alexander's death has shocked and saddened us greatly, and words cannot adequately express the depth of our grief. He was a wonderful, loving son who brightened the lives of everyone who knew him. He was proud to serve with the Household Cavalry, and had a very promising career ahead of him. We are proud of Alexander and will remember him in our hearts forever."
His commanding officer, Lieutenant Colonel Mark van der Lande OBE, said:
"It was with great sadness that the Household Cavalry Regiment learnt of the death of Lieutenant Alexander Tweedie of The Blues & Royals. He died 22 April of the injuries he received when his Scimitar armoured vehicle overturned in Iraq on 1 April 2003. Despite the excellent medical care which Alexander received, both in the Gulf and afterwards from the National Health Service, he never recovered from his coma. Alexander was an excellent officer. Popular with all, he matched very positive leadership from the front with a deep care for his men. He led his Troop in battle with skill, determination and great coolness under fire. He will be sorely missed by us all.

"His death, like those of Lance Corporal of Horse Matty Hull, and Lance Corporal Karl Shearer, is a tragic loss to the Regiment. These losses touch with sadness the great pride that I and the Household Cavalry Regiment feel for the achievements of D Squadron in Iraq. The recent weeks have been particularly difficult for Alexander's parents. Our thoughts and prayers are with them."